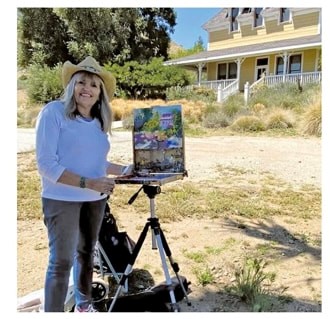 Self Portrait, oil on canvas. Lolita at the World Dog Show in Mexico City. "​To be an artist is to dream the unknown." Terry d. Chacon
​ABOUT TERRY
Terry is from Redlands, California, and an International award-winning artist. Terry's artwork is in private collections in over 20 countries. She continues to sculpt in ceramic and bronze designs jewelry in precious metal and paints commission pet portraits in her studio.
Terry is an avid plein air artist and has won many awards throughout the Southwest participating in sometimes week-long events. Fascinated with impressionistic style paintings like those of Monet, she sought to learn a style of painting that would enhance her abilities by adding color and light to her subjects not only in her studio but on location as well. Capturing the light is the most important part of her paintings. "Painting in plein air has given me a new way to see light on my subjects and capture it in my paintings. The challenge is to capture it quickly, as it doesn't wait for you.
Where to find Terry online:
Website: Terry d. Chacon Facebook: Terry
Your list of materials: You can always bring your favorite mediums too!
Materials
Plein Air Easel:, also your oils or other mediums you prefer to use.
Sketchbook and pencils
WORKS by Terry d. Chacon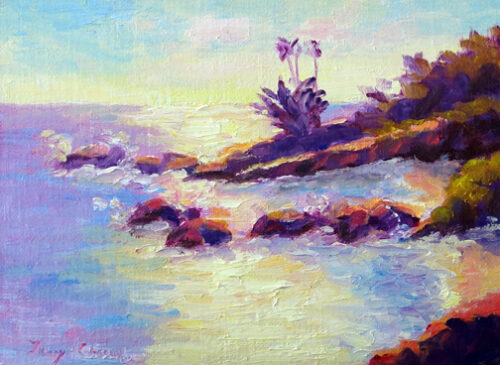 Secure your seat for this Demo & Expression session
January 5
February 9
March 9
April 6
May 4
June 8
July 6
August 10 (Special In-house-Demo class)
September 7
October 5
No demonstrations in November and December