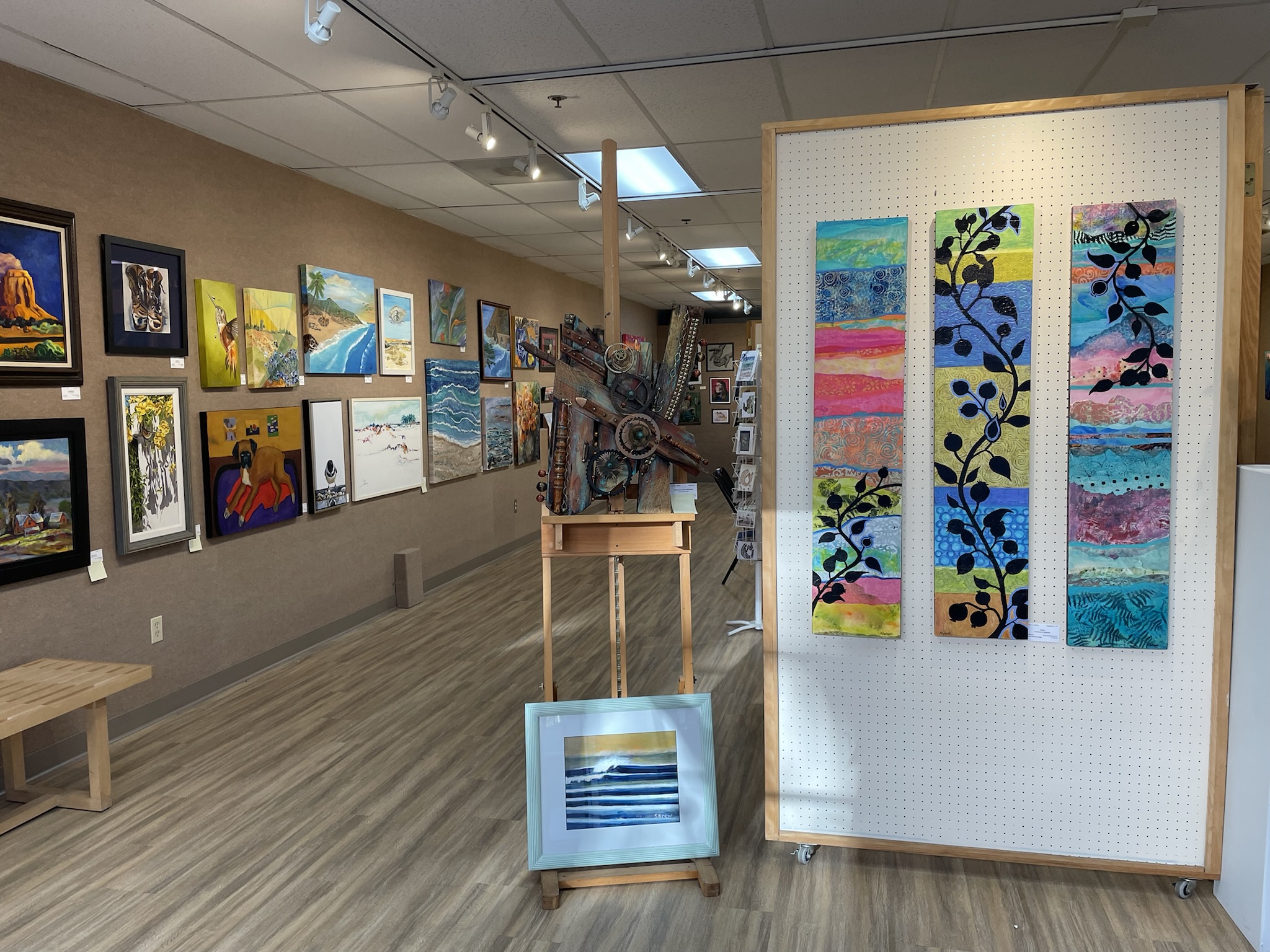 New Art Show Monthly
We replace the artwork every month. The Carlsbad-Oceanside Art League offers its Members the opportunity to display their art and sell it in the North Coastal Art Gallery. All shows are judged and awarded. Artists can signup for the shows here.
OPEN ANNUAL SHOWS are offered to all San Diego artists twice a year and judged with awards and monetary prizes. Check the show page here.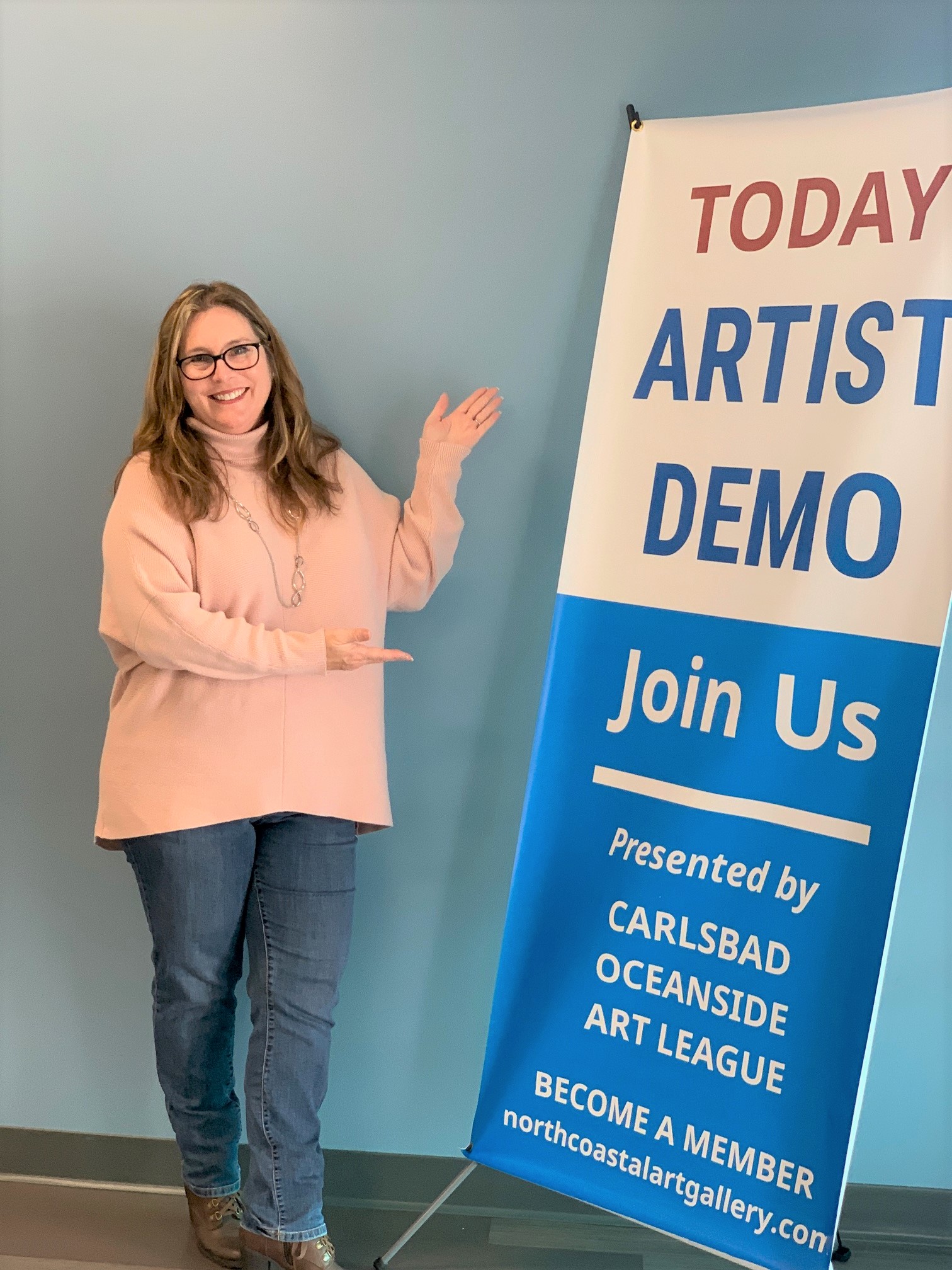 Demonstrations Offered
Monthly the Carlsbad-Oceanside Art League offers the public, and its Members the opportunity to paint with a professional artist, FREE to all. Enjoy learning how the professionals do it! You may always bring your preferred mediums to use.
To secure your painting table SIGNUP/RSVP. For further details, contact Nancy Atherton West or Lorraine Marie Cote @ [email protected]
Demonstration Schedules: 2023 Every Thursday, January 5, February 9, March 9, April 6, May 4, June 9, July 6, September 7, and October 5. August will be an in-house life drawing special demonstration (TBA)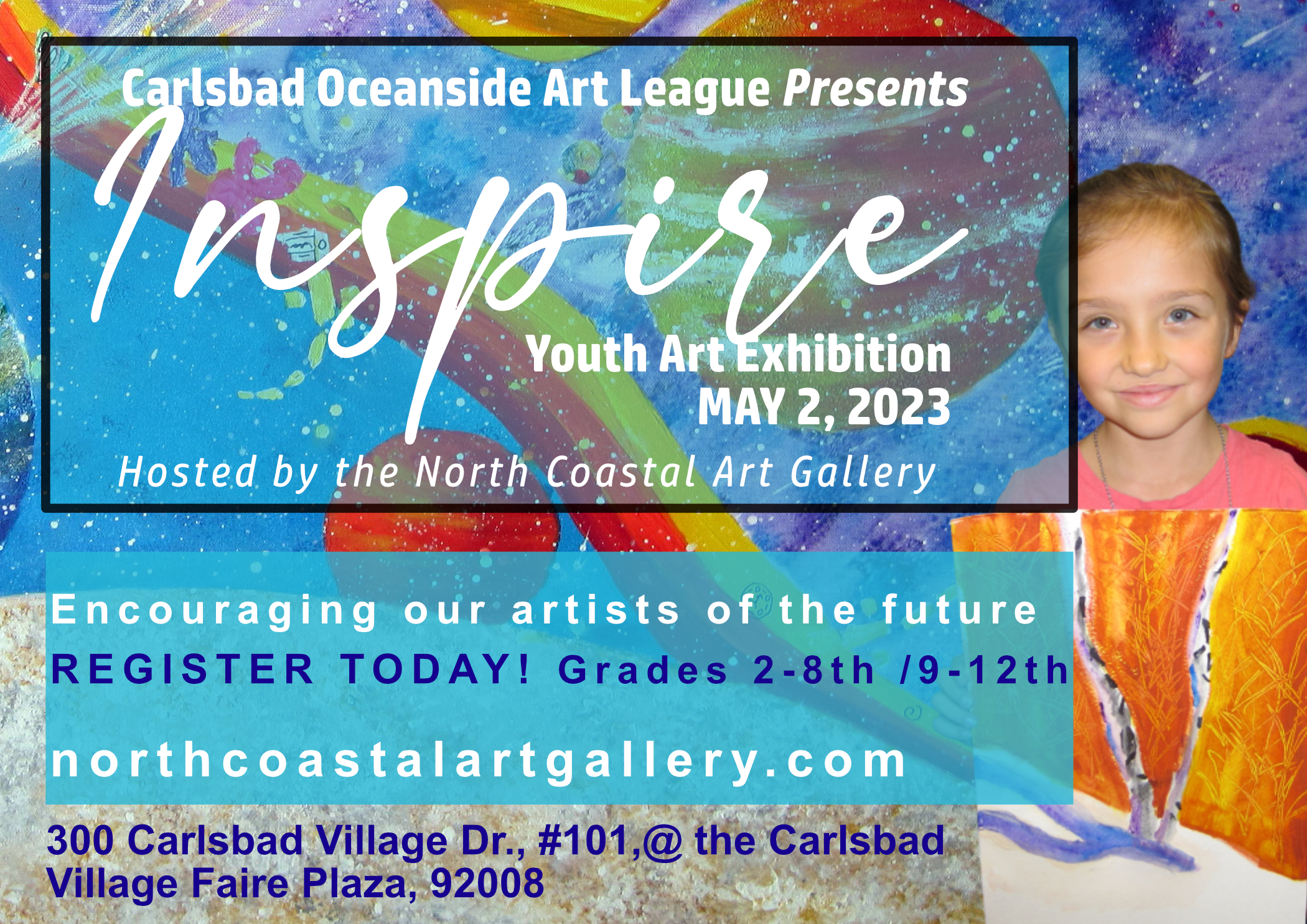 Promising Youth Artists
Part of COAL | NCAG's mission is to encourage young talented art students to explore the arts with us. Recipients are selected from the elementary and high schools in the North County San Diego area. Recipients will be awarded for creativity and technical abilities representative of each grade level.
Applications are open now and begin in October each year for the following year's exhibition in May. You can register. Grades 2-8th here and grades 9-12th here. We hope to see you participating in this wonderful opportunity in the arts.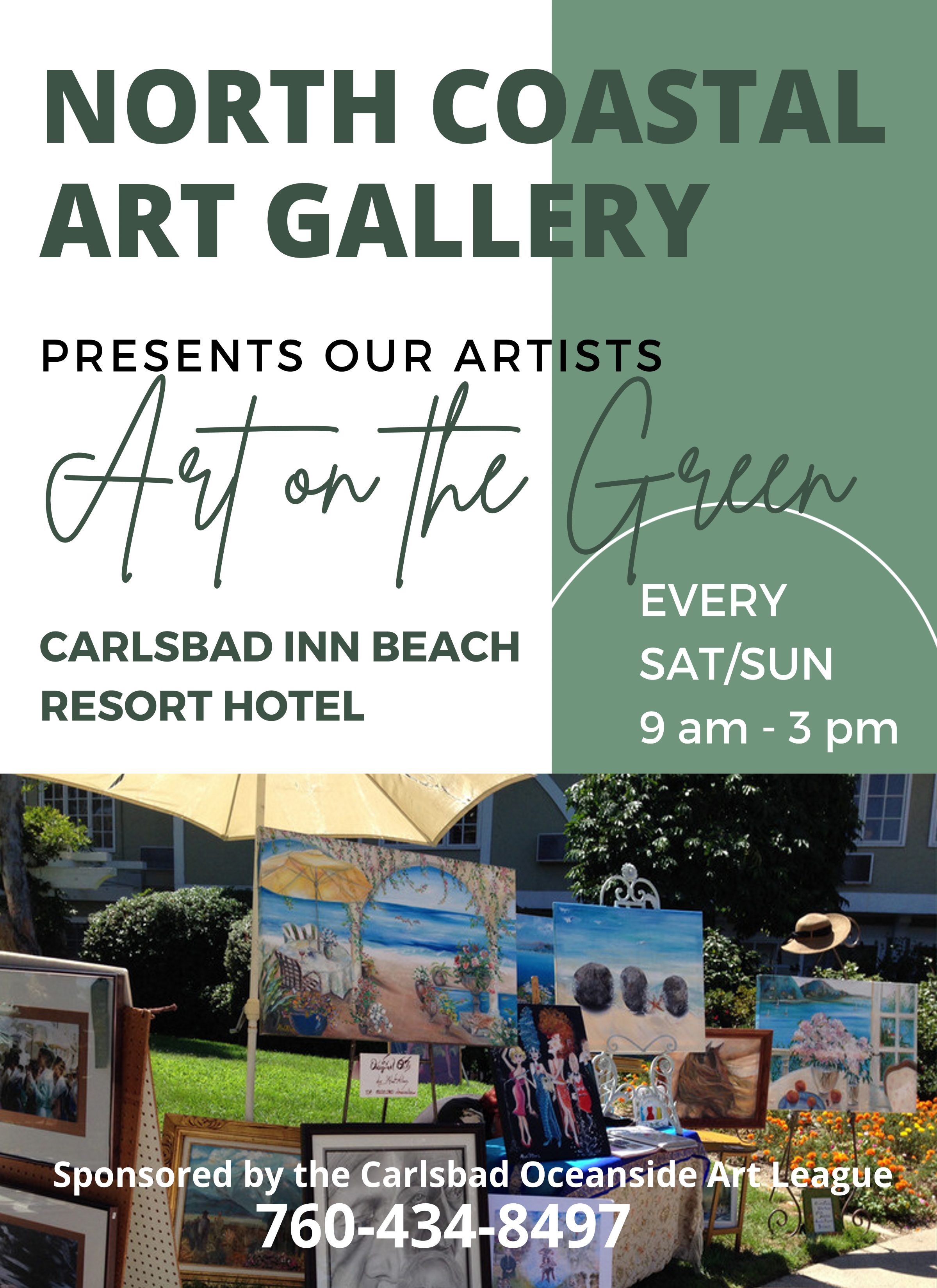 Art on the Green @Carlsbad Inn
Art on the Green is open every weekend (weather permitting), for the public to enjoy all forms of artwork for sale.
Artists are encouraged to join and participate in trying their hand at direct sales in a lovely venue, please call Deb Capetz (760-845-3985) to "get the scoop". Entrance is fee based; Members: $20/day and $35 for both days. on-Members (juried in) $40/day and $75 for both days.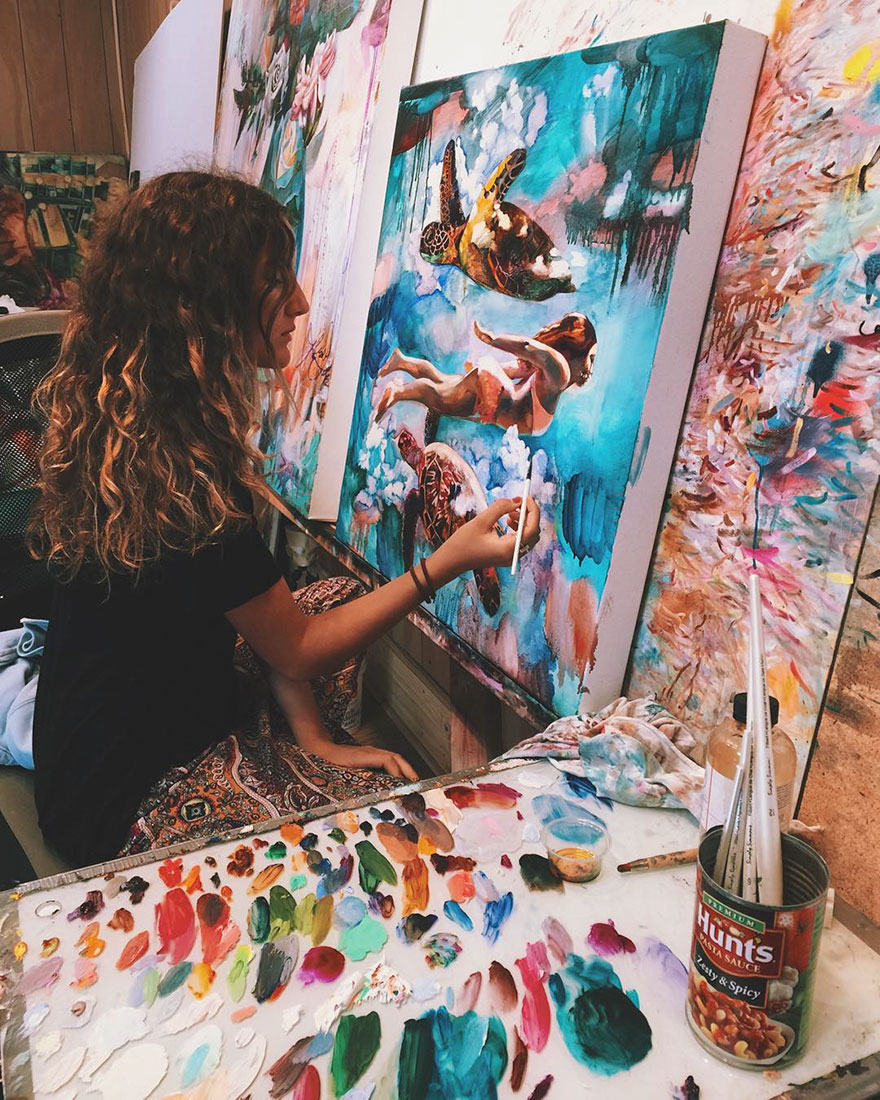 Storefront Artist Demonstrations
Meet and greet the gallery Members, and you are free to join them in a live demonstration, or simply watch and be amazed at the artist's process of creating works during the week.
FREE to Members simply need to signup to be on the schedule, details to follow.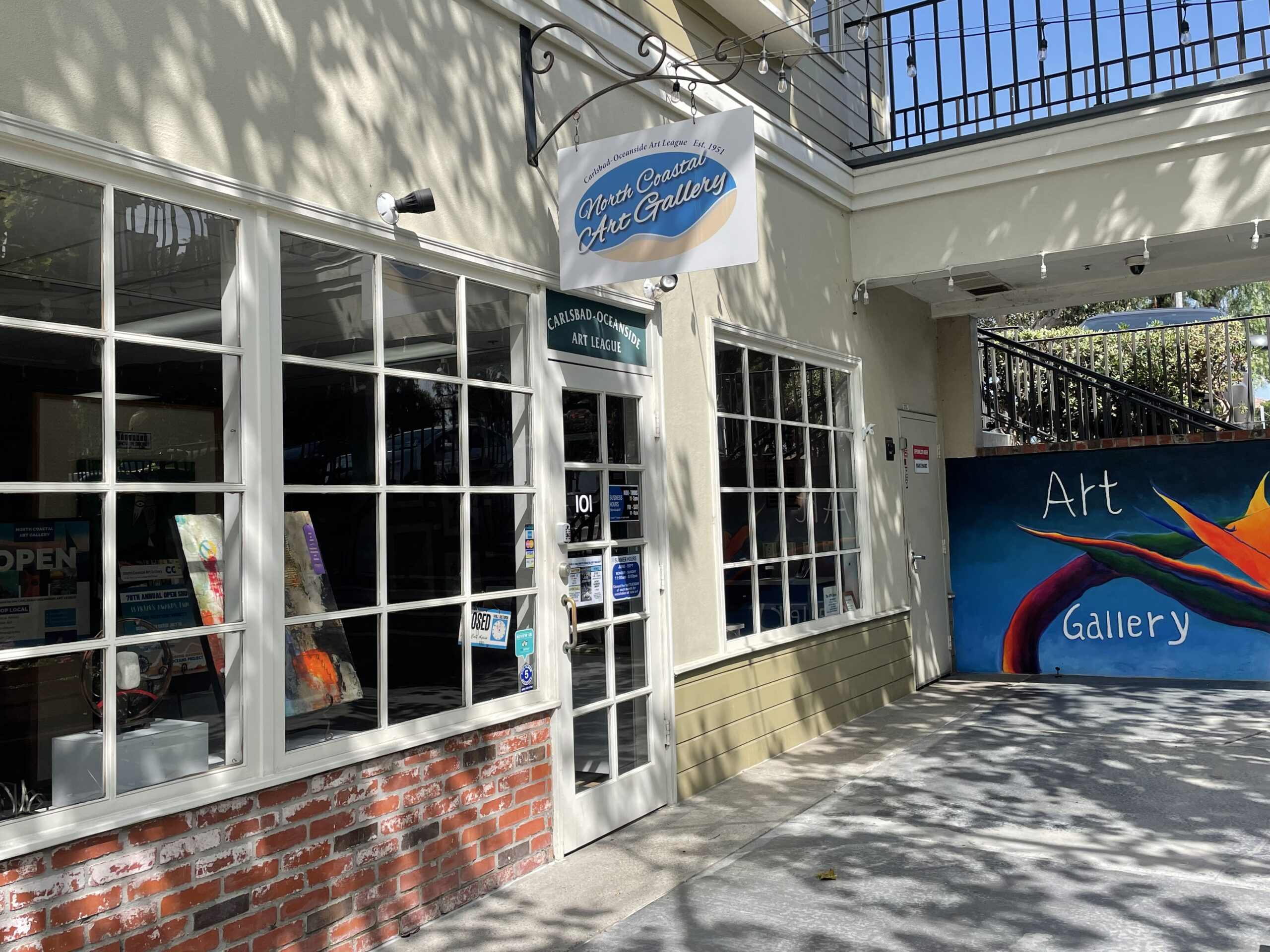 Storefront Artist Sales
This a golden opportunity for our Members to sell individually, out in front of our Gallery. Great exposure to meet more people, enjoy the atmosphere the Village Plaza has to offer, and simply have fun selling any of your art-created projects.
FREE to Members simply need to signup to be on the schedule, details to follow.