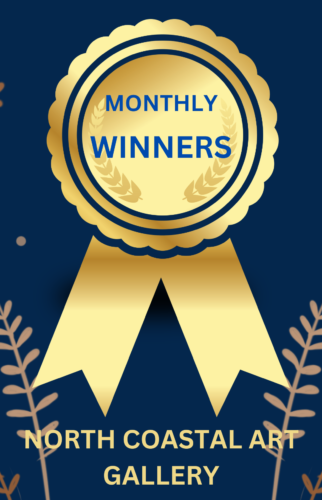 Congratulations to all our winning artists, and to those who enjoy participating in our Monthly Shows, we have such a great time exchanging art each month and bringing your artwork into the public view. Together, with your participation and support we at NCAG/COAL are adding to the arts culture in Carlsbad, CA.
Keep track of all show dates and information with our Annual Calendar
January 2023- Monthly Show
February – Monthly Show
March – 71st Annual Members Awards Show
April – Monthly Show
May – Monthly Show & Inspire Youth Exhibit
June – Monthly Show & Abstract Show
July – Monthly Show "Local Color"
August – 71st Annual Open Show
September – Monthly Show
October – Monthly Show
2-Month Show – November/December -Open Annual Holiday Small Image

January 2024 Calendar online now!
Have a wonderful year!