We invite you to join our shows, events, and upcoming Artists' activities.
Visit our wonderful Gallery located in the heart of Carlsbad, CA at the CB Village Faire Plaza. Our art changes monthly, and the gallery transforms. Stop into one of our monthly receptions, held 3 pm-5 pm on a Sunday. Check the Calendar for the schedules and dates.
WELCOME our activities at the North Coastal Art Gallery.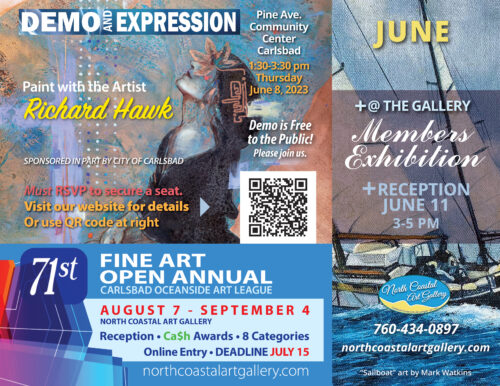 Interesting in joining us? Come celebrate a display of a variety of art at the Village Plaza in Carlsbad.
Join us in a new "interactive" demonstration program, and explore your creative side. RSVP (click image) to secure your spot and paint away.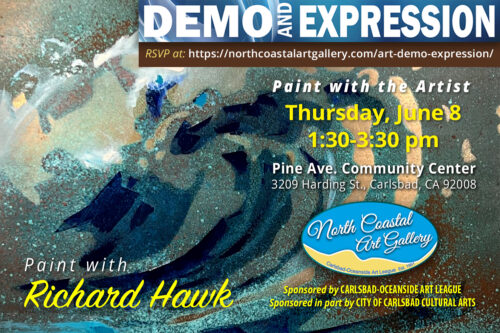 SAVE THE DATE: JUNE 11th – Abstract Show and Art Reception at the Gallery, 3 pm-5 pm.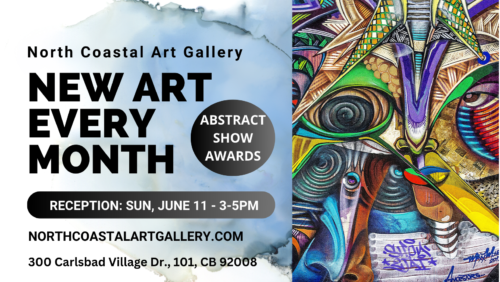 CALL FOR ARTISTS – 71st COAL FINE ART OPEN ANNUAL- OPEN NOW!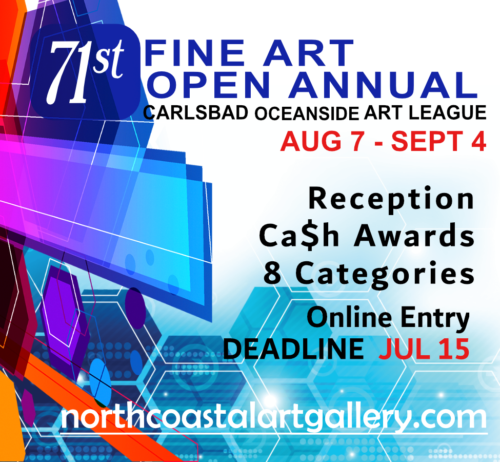 Join one of the finest galleries in Carlsbad, CA today! Seeking Members, 3D & Jewelry artists. We have many programs to offer our artists, view our website pages.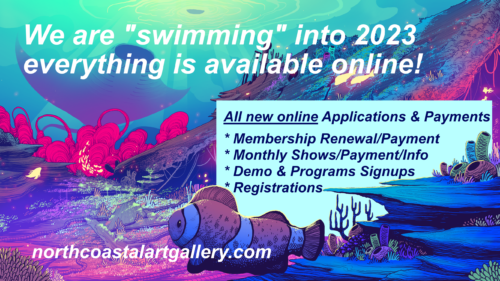 Seeking Jewelers and 3D sculpture artists to join us.