We invite you to join our shows, events, and our upcoming activities.
Visit our wonderful Gallery located in the heart of Carlsbad, CA at the CB Village Faire Plaza. Our art changes monthly, and the gallery transforms. Stop into one of our monthly receptions, held 3 pm-5 pm on a Sunday. Check the 2024 Calendar for the schedules and dates.
GALLERY UPCOMING EVENTS – JOIN US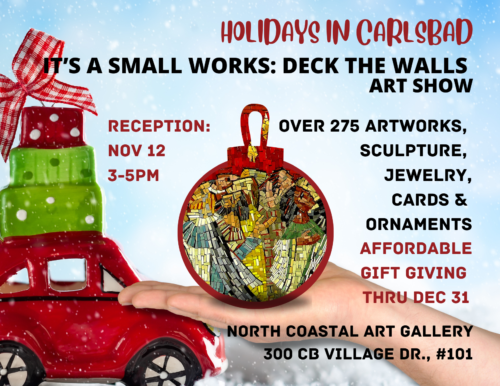 Check our show out! A 2-month exhibit, just in time for all the shoppers seeking affordable, creative art. We have "specials" coming in December so check back soon
Check out our Show video: https://youtu.be/nYuWD2bZlvQ?feature=shared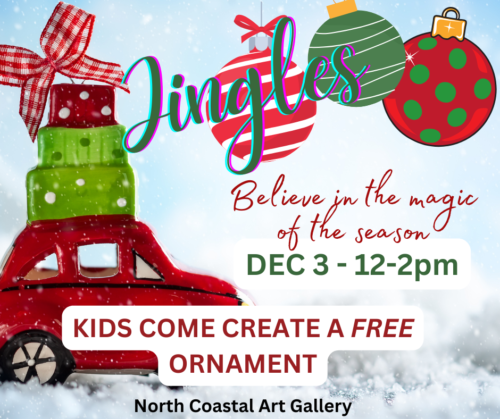 THE GALLERY "JINGLES" CELEBRATING HOLIDAY AT THE VILLAGE FAIRE with the Madd Hatter's of COAL returning with ornaments and fun for all kids. Sunday, December 3, 2023, between 12-2pm, join us as you wait for Santa to arrive at 2:15pm. The plaza will be packed with Holiday spirit, a great day for all! FREE to the public (Youth and adults welcome). Look for us at the back of the plaza next to the mural, of the "Colors of Carlsbad.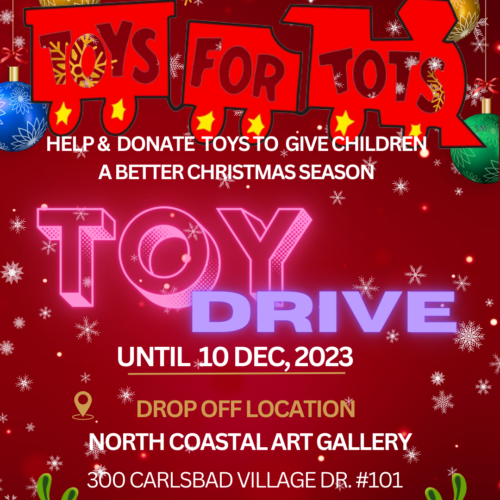 TOYS FOR TOTS is back this year at the Gallery. We had such a successful turnout last year, that we needed two cars to get the toys out. Many happy and excited youth shared a joyous holiday with their families. We were happy to be able to help out again this year. Look for the box in the gallery and give the gift of happiness.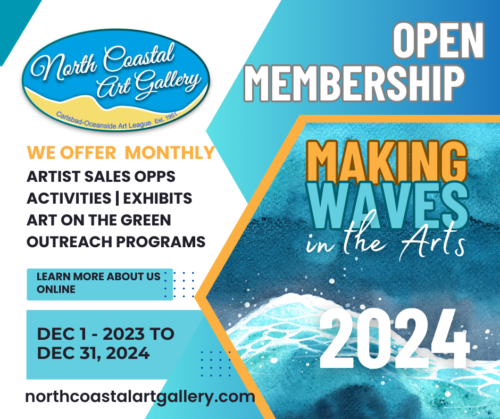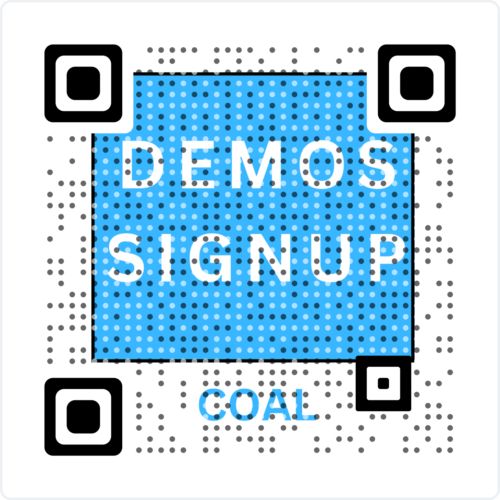 DEMO & EXPRESSION
Returning on January 4, 2024 with additional Demos and interactive programs in August, and 2 gallery programs; Paint Along (TBA) and live drawing classes (TBA) For Demos scan or sign up here.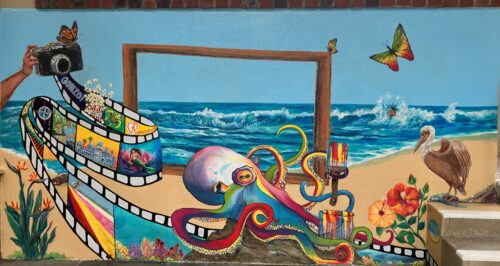 CHECKOUT THE "COLORS OF CARLSBAD" mural. sponsored in part by the SIMA Management Corp., and the artists of the North Coastal Art Gallery. It is a beauty to behold! Stop in, smile, take a photo, and enjoy!