Demo & Expression: Monthly Live Demonstrations by Professional Artists
One Thursday a month, COAL hosts an off-site live demonstration with selected professional artists at an off-site live demonstration of their media and/or techniques. The demo events are FREE, and donations are accepted in support of the program. Program sponsored in part by the City of Carlsbad Cultural Art Grant and the COAL.
Location: Pine Avenue Community Center, Carlsbad 329 Harding Street, Carlsbad CA 92008
Time: 1:30 PM – 3:30 PM
For more information on the facility, hours call (442) 339-5022
For more information on the program contact the gallery at 760-434-8497
For details contact the Demo Sharis, Nancy Atherton West or Lorraine Marie Cote @ [email protected]
To secure your painting table please RSVP today.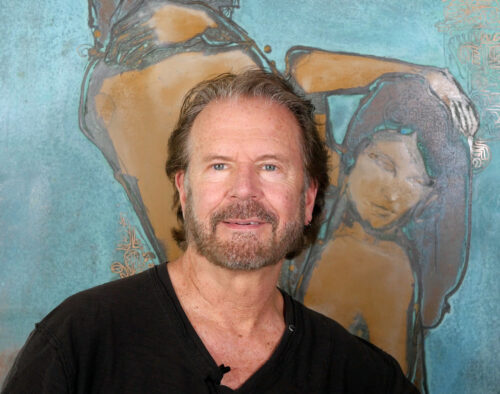 June 8: Richard Hawk – Co-creation with the forces of the universe – in the remarkable oxidation of copper, than the traditional medium of oil, blending the human voice with the infinite, a memorizing combination.
RSVP today to join us!
2023 Live Artists Demo Schedule
January 5: Drew Bandish, Watercolor, Thank you Drew for a wonderful Demo!
February 9: Mark Fehlman, Oil, Thank you, Mark, it was a wonderfully attended and fun Demo!
March 9: Lisa Skelly, Pastels, A special shout-out of gratitude for a great Demo, and your gifts to the Gallery!
April 6: Terry d. Chacon, Oil
May 4: Lisa McDill, Oil
June 8: Richard Hawk, Oil, Mixed Media
July 6: Danny Gregio | Judge for 71st Fine Art Open Annual: Cathy Carey
August 10: In-Gallery "Paint Along" with Lorraine Cote, an Award-winning artist
September 7: Dana Levin
October 5: TBA
November 9: No Demo, Happy Holidays!
December: No Demo, Happy Holidays!